Avenue Diner
9106 Jamaica Ave, Woodhaven, NY 11421
Order now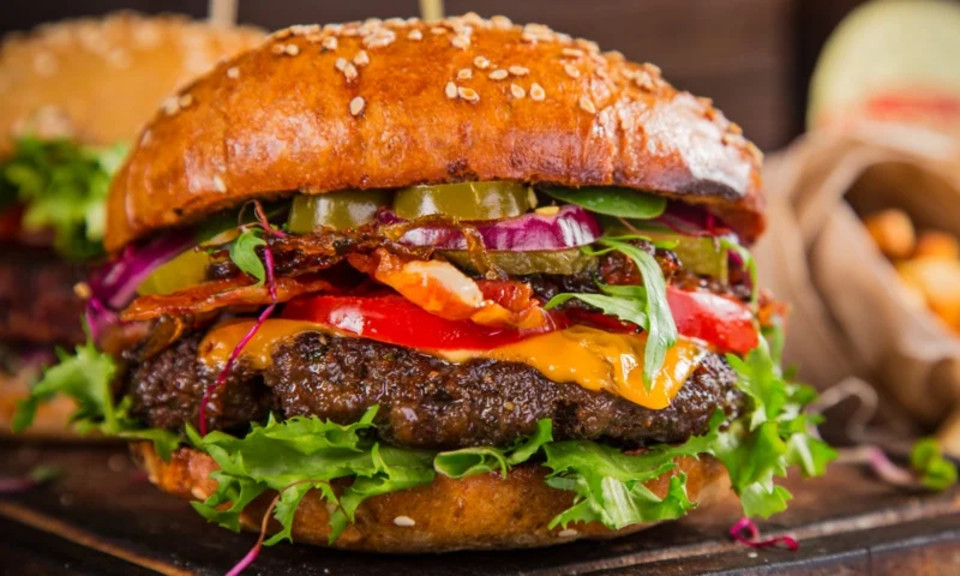 Sunila
This is by far my favorite diner!! Goodbye Atlantic Diner!!!!! Their food tastes better & delivery is always quick and on time. They have never messed up my order and the delivery guy is very pleasant and nice. I will definitely order from here again!!
Cheryl
I ordered the gravy boat sandwich and homemade mashed potatoes. The roast beef was cooked just right and the hero was soft not tough. The mashed potatoes were very smooth and tasty. Will definitely order again. Thank you!
Jamira
Its hard to find a good pancake, but honestly i just ate the best I've ever had;) i order from here often. They never disappoint, always fast delivery & food's always hot. Great food& service. Thanks guys!
Prisla
I order from here every other morning and their breakfast is always delicious and still warm when it gets to me. I've tried other things like sandwiches, also delicious!
Nicole
Food showed up 30-40 minutes sooner then expected which was a pleasant surprise. Everything was right, hot and delicious. Thanks guys well definitely order again
Veronica
I ordered the eggs with meat platter with my 2 eggs over easy and bacon with extra bacon which I paid extra for, and rye toast with butter and I got some home fries too and I didn't need any salt or any ketchup, but they sent it anyway, my breakfast was absolutely delicious, and I got a double chocolate muffin to eat the next day and unfortunately it wasn't that fresh, and I also ordered the broiled salmon with rice and corn and they gave me a soup with my order which I didn't order and I also ordered the strawberry shortcake, and that was delicious too. If your looking to order some broiled salmon I highly recommend Avenue Diner cuz their food is delicious and they make it as you requested.
Misty
Pretty amazing that this place doesn't have any reviews yet. Ordered Breakfast from this spot and have to say it was the best Breakfast in the area. We're in Forest Hills so it's a bit further than most of the places we normally order from, but not only do they deliver just as quickly, the food is still hot. The delivery person was also polite (a plus if you order often). We were looking for a place that makes better Breakfast than the cardboard we get in Forest Hills and we got it. The Apple French Toast here is so good you can't stop eating it. If you are in the delivery area do yourself a favor and order from this spot, it's great.
Tom
I mean, if you understand that you are having diner food delivered, and accept all the consequences that come with that reality, then you should not be disappointed. This place works as a quick "go to" for a reliably decent burger and so-so fries (they will be a bit soggy due to the delivery). But, your belly will be filled, and you won't suffer in the process.
Thresia
I the timely delivery and the way it was packaged except I don't like bacon on top of waffles because then persons that don't eat pork can't partake and also I ordered breakfast the maple syrup was missing other than that my order experience for the first time was good.
Regina
I love all of their soups, and most times they call or I call them after the seamless order to chose which one. Last time I just made a note saying any kind is fine since they're all so good. And I was not disappointed!
About us
American, Breakfast, Coffee and Tea, Diner, Dinner, Hamburgers, Lunch Specials, Pasta, Salads, Sandwiches, Seafood, Smoothies and Juices, Steak, Wraps
Today

Delivery: 8:00 AM - 8:00 PM

Takeout: 8:00 AM - 8:00 PM

Delivery

Tuesday:

8:00 AM - 8:00 PM

Wednesday:

8:00 AM - 8:00 PM

Thursday:

8:00 AM - 8:00 PM

Saturday:

8:00 AM - 8:00 PM

Takeout

Tuesday:

8:00 AM - 8:00 PM

Wednesday:

8:00 AM - 8:00 PM

Thursday:

8:00 AM - 8:00 PM

Saturday:

8:00 AM - 8:00 PM